Newsletter Signup
The latest digital marketing updates delivered straight to your inbox.
Subscribe to the LOCALiQ newsletter to stay informed on the latest digital marketing trends, updates and news. 

About LOCALiQ.
LOCALiQ is one of the UK's fastest growing digital marketing agencies. We offer market-leading technology coupled with unrivalled local knowledge. Our team of experts located across the country allow us to offer the very best in digital marketing for local businesses.
What is the LOCALiQ newsletter?
Monthly highlights of our best-performing blog content.
Insightful B2B marketing statistics.
Updates on LOCALiQ product launches and improvements.
Breakdowns of marketing trends and what they mean for your business.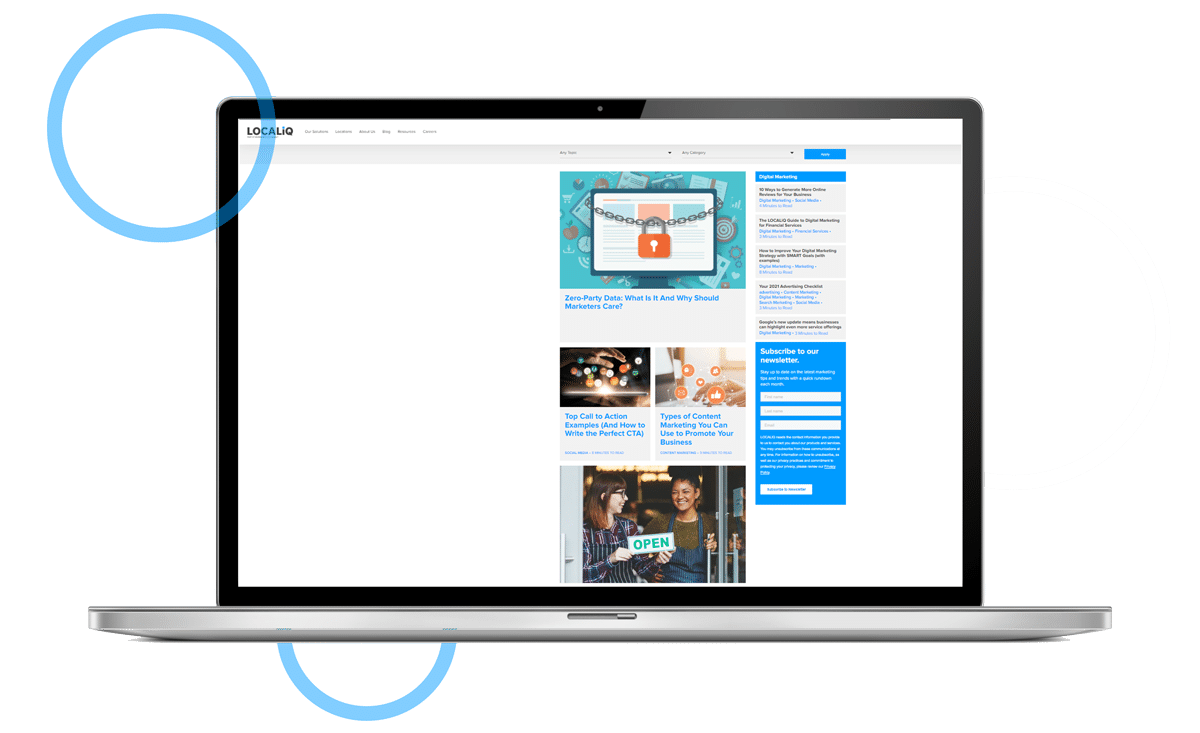 What digital marketing topics will the newsletter cover?
We write about a broad range of marketing-related topics. Some of our most popular topics include:
Social Media Marketing
SEO
Website Optimisation
Content Marketing
Search Engine Marketing
Why should you subscribe?
Business-focused marketing advice.
Not only does our newsletter focus on providing quality B2B marketing tips, we also create useful, industry-specific content too. Some of the industries we write about include: 
 
Education
Healthcare
Legal services
Financial services
Automotive
Leisure
Entertainment