Paid Search Marketing Experts
We deliver cost-effective pay-per-click (PPC) advertising across a range of digital channels, ensuring you achieve the highest return on investment for your budget.
Fast track your business to the top of Google.
Hoping to scale the search engines and stay one step ahead of your competitors? You've come to the right place.
At LOCALiQ we specialise in PPC management, offering you a dedicated service across paid search.
We take the time to understand your business, creating the most cost-effective paid advertising campaign for your budget – ensuring your paid ads appear in front of the right people.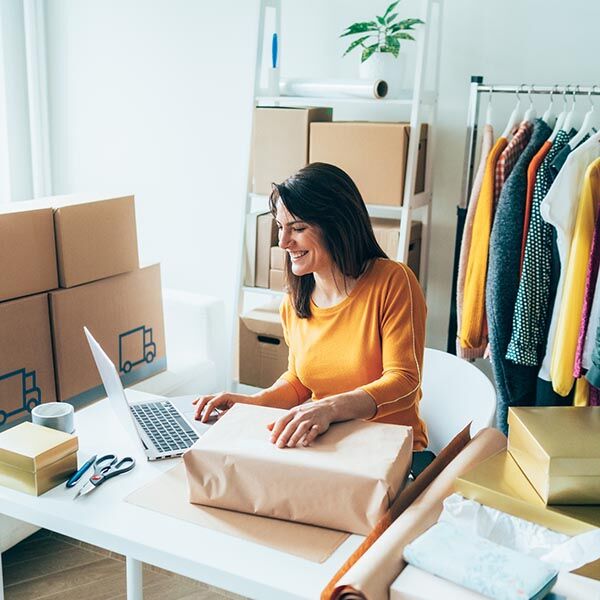 Our PPC services.
Our multi-channel paid advertising services will help to increase your brand awareness – sky-rocketing traffic to your website and your budget's return on investment. Explore our services below and start converting leads into sales with your target audience.
Ad Copy
Save time with your paid ads and focus on your business, we'll take care of the copy for you.
Offer as much or as little creative input as you like, you're free to refresh the copy so it's tailored to your business.
Branded Creatives
Enjoy exclusive access to our stock images and we'll create branded high-quality creatives for your business.
With our end-to-end campaign management service, we're a one-stop shop for your paid ads.
Ad Targeting
Our lead-based targeting utilises smart technology bespoke to LOCALiQ.
Within weeks of your campaign we'll help you to lower your cost-per-click and cost-per-lead, while increasing your click through rates.
Paid Social
Boost your top performing posts and grow your business with our paid social advertising services.
We'll implement a paid social strategy fully optimised for your business, increasing your online visibility while helping you to build relationships with your customers.
Cross Media Optimisation
Our UK-first technology streamlines your marketing budget across your paid search campaigns, helping you to maximise the ROI for each of your channels.
Certify your customers before they're connected – all at a lower cost-per-click.
Display Advertising
Working alongside 100+ publications throughout the UK and with support from our ad network partnerships, we'll place your advert in the perfect location for your audience.
Our newspaper sites are 3x more effective at generating leads for you and your business.
How can PPC marketing help you?
Strategic ad placement is key for a successful PPC campaign – there are also many other benefits too:
Enjoy instant traffic to your website – 40% of people click on paid ads
Increase brand awareness of your business
First-page exposure to stay ahead of your competition
Fully optimised leads so your budget goes further
Cost-effective spending with insights into your best performing keywords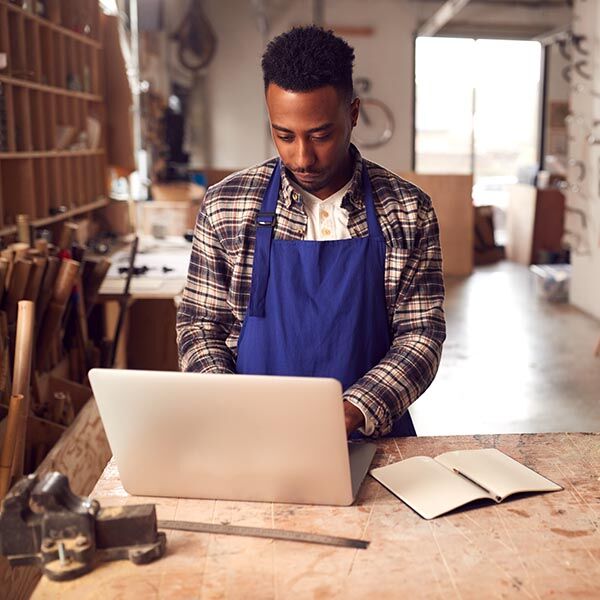 LIVE WEBINAR | Grow with LOCALiQ
How to Master Paid Social Media Advertising.
Wednesday, September 13th, 2022 | 12:00 - 13:00 (BST)
In this live webinar, we'll show you how to:
Select the best social media channel to grow your business
Set social media marketing goals (step by step)
Measure the return on investment from social media marketing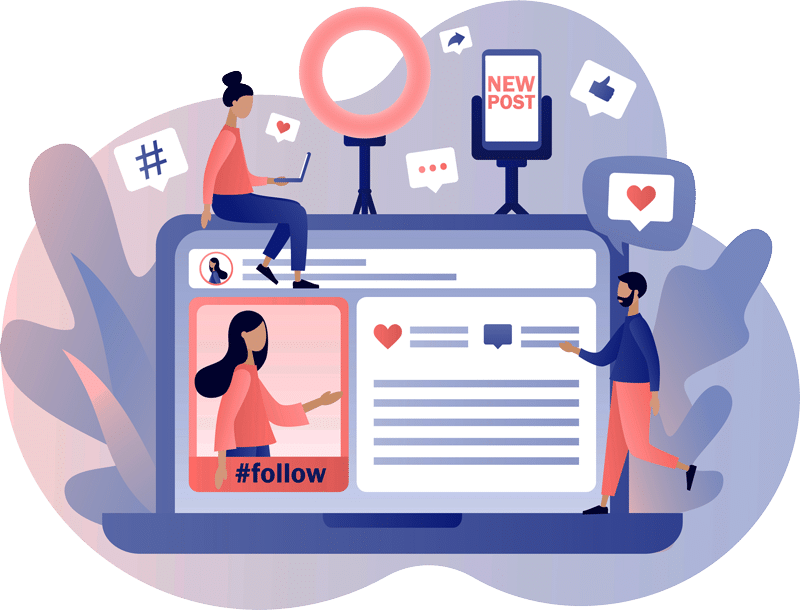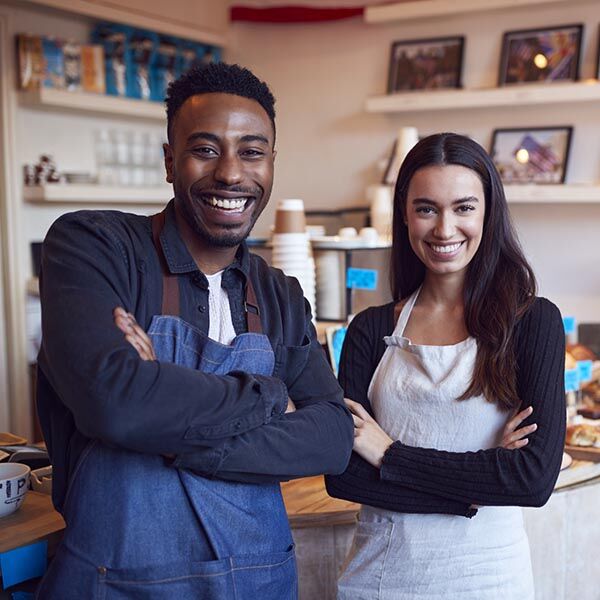 Certified by the best in the business.
We're a Meta Business Partner, Microsoft Elite Partner and Snapchat Marketing Partner. We're also thrilled to announce we're a 2022 Google Premier Partner – putting us in the top 3% of all Google Partners. A badge of authority that reflects our expertise and the outstanding results we achieve for our customers.
We deliver exceptional paid search campaigns with real results – take advantage of our partnerships to ensure your business gets seen online.
We're proud to be recognised
We're a proud bunch and these industry recognitions have been a result of our hard work, dedication and real results we have delivered for our clients.

Local search specialists.
If your focus is on local search campaigns, you've come to the right place. LOCALiQ's digital marketing specialists will put your business on the map with super-effective paid search campaigns. Contact us today and discover how we can help you achieve your objectives.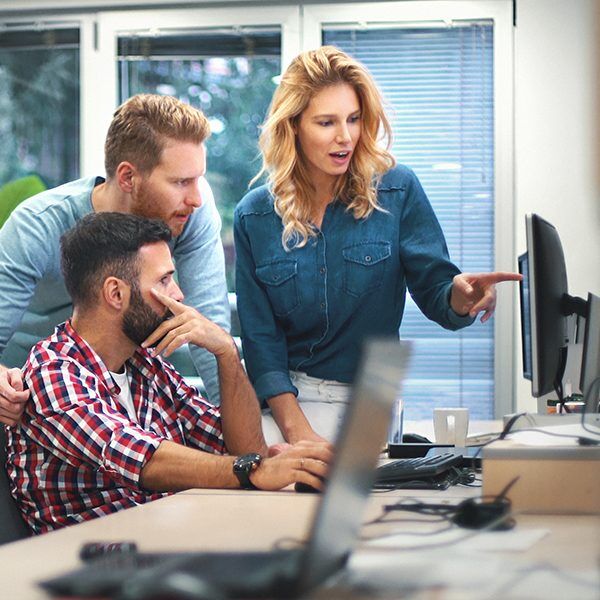 Enjoy full control over your campaigns.
We believe in transparency and to help you feel safe with your investment, we've created our Client Centre, where you can see campaign reporting, view real-time results, and listen to phone calls from prospective clients.
View your leads in a single, easy-to-use inbox
Listen to customer and prospect calls
Review dashboards and concise reporting
Automate your marketing efforts and much more
Don't just take our word for it.
We love sharing our customers' success, and they love sharing their stories. Read our latest case studies from a variety of businesses and discover how they've generated real growth with our services.
18% Uplift in website traffic
Adam Windows was established in 1994, and has been providing homes in Dorset with windows, doors and conservatories ever since.
Case Study
Paris Smith LLP
237% Year-on-year user increase
Paris Smith is one of the very best and long-established solicitors in the south of England who work with commercial and private clients. 
Case Study
Budget Waste Management
14.87% Click through rate
Budget Waste Management is a business based in the Cotswolds that deal with the ever-growing demands of waste disposal throughout the area.  

Our PPC resources.
Discover our latest paid search resources below – learn how to create a successful local PPC strategy and how to run an effective paid search campaign for free with LOCALiQ.
ON DEMAND WEBINAR
How to create a PPC strategy
BLOG
How to run a paid search campaign
What is PPC and how does it work?
PPC (pay-per-click), is a form of online advertising where you'll pay a specific amount each time a user clicks on one of your ads, helping you to attract high-quality traffic to your website. This is often used to refer to paid search but can also be used to describe targeted display advertising and paid social.
Your paid ads can feature text, images and in some cases video – known for its multiple targeting options, PPC ads can target your audience's device, location, and interests.
Once live your PPC ads will appear in the top four search engine positions, with a small 'Ad' marker next to them indicating to users they're a paid advert.
What is PPC management?
PPC management is the process of reviewing and optimising your online ad spend to help you achieve your marketing goals. At LOCALiQ we're paid search experts – we'll manage your campaigns across the different search engine and social media networks, ensuring your ads reach the right audience at the right time.
Our Cross Media Optimisation tool complements this perfectly, our UK-first marketing technology makes it easier for you to allocate your budget on successful channels and networks, so you achieve the optimal return on ad spend (ROAS) for your audience's paid search queries.
What's the difference between PPC and paid search?
PPC is any form of pay-per-click advertising (search engines, display advertising, paid social), whereas paid search relates to running paid ads within the search engines.
Which paid search platforms do you use?
At LOCALiQ we use a variety of different methods for our paid ads – from search engines (Google and Bing) to social media (Facebook, LinkedIn, Instagram, TikTok and Twitter) and display advertising (Google Display Network (GDN), Bing and our Newsquest Media network) we've got you covered.
Which factors contribute to my PPC costs?
In PPC, your pay-per-click costs are centred around your bid, targeting and ad quality. The key to cost-effective paid ads is to focus on creating high-quality adverts at a lower cost-per-click, a mantra we focus on at LOCALiQ.
Bid
Your bid is how much you're willing to pay each time someone clicks on your advert. You can sometimes pay less, but you'll never end up paying more than your limit.
Targeting
Different keywords and demographics are another factor to consider for your budget. Bidding on short-tail keywords ("ppc") will cost you more per click than long-tail keywords ("paid search marketing agency in Brighton"), however with the higher costs you are more likely to reach a wider audience.
Ad quality
Within PPC marketing spending more than your competitors doesn't always give you the advantage. Search engines will assess the quality and relevance of your paid ads, with high-quality ads achieving lower costs than low-quality ads, helping you to compete against bigger businesses.
How much do paid ads cost?
The prices for your cost-per-click can vary – they depend on your industry, location and the competition for your chosen keywords – but you can expect to pay between 10p to £10.00 per click.
Start simplifying your digital marketing today. Get in touch to discuss how we can help you.